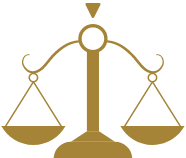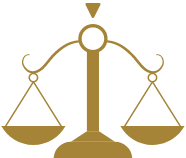 We Build, Optimize & Implement Proven Digital Marketing Strategies That Help Law Firms
Get More Cases
Increased Google Presence | Websites Built For Conversions | Marketing For Conversions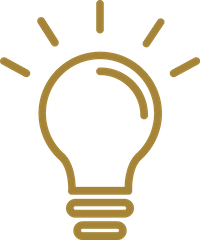 There Are Over 2 Million Online Searches for Attorney Services Per Week
The legal industry is an "I-need-it-now" industry—does your online presence convey the right message to capture more leads?
Legal Marketing—It's All We Do.
We are a digital advertising agency that specializes in online marketing for lawyers and law firms. We can build you a complete digital marketing system that will target your customers at every stage of their case in order to find, nurture and close more leads to deliver the highest ROI of your marketing budget.
Joseph Christoforo
Partner
Dedicated to Your Success
Are you a lawyer or partner at a law firm struggling to capture new leads from the Internet? Have you worked with online marketers before who have promised the world and failed to deliver? Are you searching for a competent company with insider knowledge of your industry that can deliver new leads so you can focus on building your practice?
Law Firm Marketing will design and implement an online strategy that aligns with your business and unique goals. Our team of professionals is comprised of seasoned legal industry experts who understand how to implement the best strategies to deliver the highest possible return on your investment.
Our ideal customers are lawyers/law firms that maintain a great reputation with their existing clients, but lack the online visibility to acquire new clients from an online search in their market. We employ proven strategies that will have a direct impact on your bottom line.
Call us today or fill out the form at the bottom of the page to request a consultation.
"These guys are excellent! I'd like to personally thank Joseph for being so friendly and accessible. This team will go the extra mile to help you grow your practice."
"I highly recommend Law Firm Marketing. They responded to any requests/concerns I had immediately. Absolutely 10-star work!"
"Couldn't have asked for a better team to work with. These guys know what they are talking about when it comes to digital marketing."
Request A Free Marketing Analysis
Let us help your firm take the next step.
Complete the form and we will provide you with a free review along with insights and suggestions about how to boost your law firm's marketing performance and strategy.
Joseph Christoforo
‭(512) 560-4605‬
joseph@lawfirm-onlinemarketing.com
We've helped deliver leads to firms that specialize in the following areas of law:
Divorce
Personal Injury
Car accidents
Trucking Accident
18 Wheeler AccidentsTraffic Tickets
DWI, DUI
Possession of Controlled Substance
Assault
Sexual assault
Traffic Tickets
DWI, DUI
Possession of Controlled Substance
Assault
Sexual assault