A Marketing Agency For Law Firms
Get a Free Law Firm Marketing Analysis - We offer a free analysis of your website and marketing so you can see where your firm stands. When ready, one of our analysts will provide you with a free review along with insights and suggestions about how to boost your law firm's marketing performance and strategy.
97% of consumers go online to find and research products and services!
The legal industry is an I-need-it-now industry...does your online presence and marketing convey your message properly?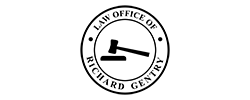 Marketing, It's All We Do!
We are a digital advertising agency that specializes in online marketing for lawyers and law firms. We can build you a complete digital marketing system that will target your customers at every stage of their case in order to find, nurture and close more leads to deliver the highest ROI of your marketing budget.
Joseph Christoforo
Partner
Tired of getting the same old marketing proposal? It's time to change course.
Beat out other firms, you need to have great design and a plan that extends your reach beyond your website.
Lead Generation, It's What We Do!
A Small Company Doing Big Things
Are you a lawyer or partner at a law firm and are struggling to capture new leads from the internet? Have you worked with Internet marketers before who have promised the world and have failed to deliver? Are you looking for a competent company with insider knowledge of your industry that can deliver new leads so you can focus on building your business?
Law Firm Lead Rocket would like to help you design and implement an online strategy that fits your business. We specialize in the legal industry, so we know the best tactics to provide you a return on your investment.
Our ideal clients are lawyers / law firms with a great reputation with their existing customers, but lack the online visibility to acquire new customers from an internet search in their market. We have proven strategies that we can implement on day one that will have a direct impact on your bottom line.
Give us a call today or fill out the form at the bottom of the page to request a demo.
Joseph Christoforo
‭(512) 560-4605‬
joseph@lawfirm-onlinemarketing.com
Website Design & Redesign
A visually engaging website is the first step in engaging a new prospect. We've helped hundreds of clients with their online presence.
Lead Generation
Companies rely on "word of mouth" for new business, but that can be inconsistent and not reliable. We help drive new leads so you can keep your pipeline full.
Remarketing
Remarketing is the best branding tool that exists, and it is essential for law firms, as the legal industry is one of the most competitive in search.
Email Marketing
Imagine if you only had one lead. You would follow up with them and nurture them along the sales cycle. Then after the job was complete, you would follow up.
Search Engine Optimization
Have a website? Great! But just having a website is not going to bring floods of traffic by itself. You need to make sure Google likes it.
"These guys are excellent! I'd like to personally thank Joseph for being so friendly and accessible. This team will go the extra mile for your business."
"I definitely recommend this company. They took care of me right away. I would give them 10 stars if I could!  Highly Recommended!"
"Couldn't have asked for a better team to work with. These guys know what they are talking about when it comes to digital marketing!"
Request A Free Marketing Analysis
Let us help your firm take the next step.
Complete the form and we will provide you with a free review along with insights and suggestions about how to boost your law firm's marketing performance and strategy.
Joseph Christoforo
‭(512) 560-4605‬
joseph@lawfirm-onlinemarketing.com
We've helped deliver leads to firms that specialize in the following areas of law:
Divorce
Personal Injury
Car accidents
Trucking Accident
18 Wheeler Accidents
Traffic Tickets
DWI, DUI
Possession of Controlled Substance
Assault
Sexual assault